Mediation is an ancient art that allows you to cope with life's stresses and relax your body. It also helps stay focused, think clearly & achieving a flow state. People often think meditation is only for old people who have fulfilled their worldly duties. But, meditation is for the everybody-even student. In fact, meditation can help students as much as anyone else as it can assist them to build their personalities.
The stress of daily life, the routine of school and home, examinations and the concern for a career are sufficient for any student to be in a challenging space. While entertainment, sports, hobbies & reading are significant outlets to ease stress, nothing can beat the energy of daily meditation for students.
It should be no surprise, that meditation for students is a vital necessity to take them ahead in life.
Why Choose Meditation?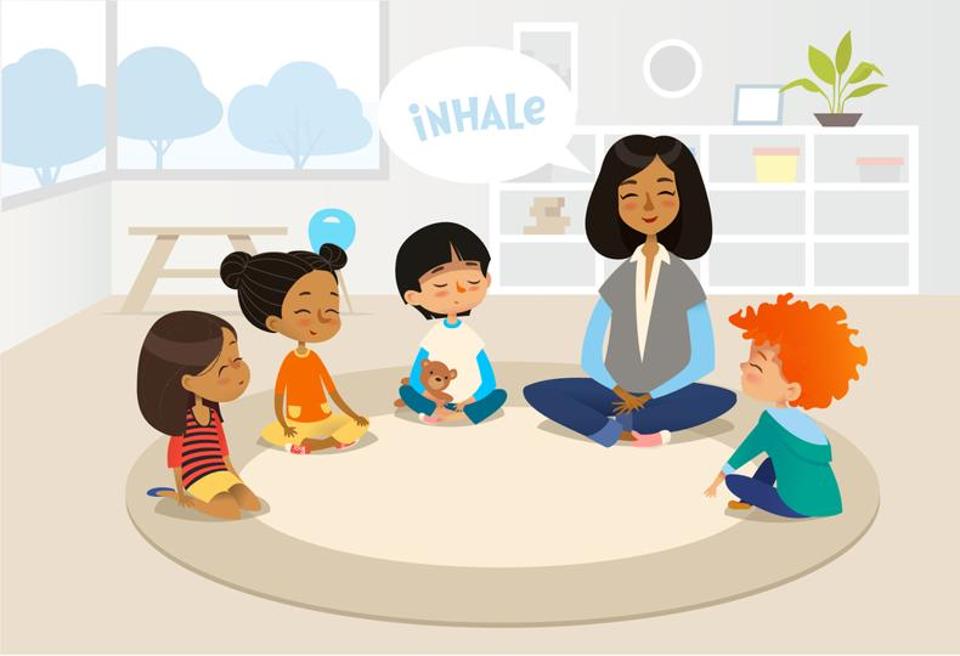 With conversations on mental well-being & health taking place in the world around us, it's essential to introduce students to the practice of morning meditation. Meditation reverses age-related memory loss & in students particularly, it helps students to comprehend and absorb information faster by relaxing the brain & distressing it. Furthermore, meditation promotes concentration, satisfaction levels, relaxation, and self-awareness, improves sleep & enhances general emotional well-being. The best part? It has no side effects & any student from one year to 19 years can soak in the positive changes it brings.
Increase in IQ Level
Students who meditate regularly are reasonably able to think creatively, grasp information & perform other cognitive functions. Meditation also enhances their IQ level.
Lower Stress
Meditation helps students by bringing them peace of mind. It enhances a student's concentration & helps him cope with stress during tests or exams.
Confidence Development
Meditation helps students take challenges & work differently as well as create confidence in public speaking.
Teaching students the power of meditation
Morning meditation is extremely beneficial for students. Therefore, feed them support and confidence by demonstrating simple designs. Encourage the young students to select a comfortable space, sit with their eyes closed & focus on their breathing process. Instruct them to feel the movement of their stomach & be aware of how their body settles slowly. 
We at Gurugram Global Heights School believe that health plays a crucial role in the overall development of students. Resonating this philosophy, we inspire students to meditate & help channel positive thinking among children.