With the outbreak of COVID-19, the world grew to a standstill last year. While the Indian Government originally resorted to a lockdown for preventing further spread of the disease, it lifted the restrictions later to minimise economic losses. The pandemic has proved to hold an unscalable wall for the on-campus system of education. Schools, Colleges & other academies opened for a fleeting period; however, the second wave performed it impossible to continue. During those turbulent and uncertain times, technology has helped in continuing education afloat & consistent.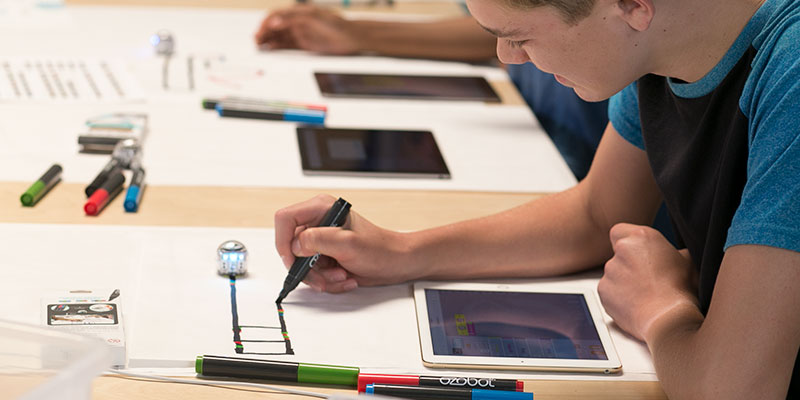 The unprecedented situation forced schools to secure their campuses & shift the entire learning & education process online. This transition was not clear for most of the schools in the country.
Online platforms like Microsoft Teams, Google Meet & Zoom provided customised solutions to help schools maintain their endeavour.
While campus education has grown with time, online education is still in its nascent stage. Nonetheless, it has proved to be a boon. Furthermore, the prominent features of technology-enabled education can prove to be useful for everyone- the teachers, students & the institution.
Benefits of Online Education:
1. Professional development:
The teachers were accustomed to these traditional teaching methods, & specialised training sessions on these platforms helped in their growth. Their digital hiccups were assassinated as they learned various new procedures related to online education.
2. Better prepared lessons:
Technology helps the teachers in providing personalised & engaging lesson plans. While the traditional teaching plan was motionless, education with the help of technology has become interactive. Teachers can promote a better-structured lesson plan by inter-weaving the best possible digital resources among their lesson plan, eg: videos, images interactive quizzes, etc.
3. Rote learning[ii] to real learning: 
While the students are provided task-based homework in the traditional education system, a mix including online education also exposes them to insight-led homework. Technology also helps in creating & assigning homework. It ensures that the homework is submitted inside the set timeframe. Further, digital education nurtures the curious world of students. They learn to employ the vast resource available on the internet.
4. Assessment:
The assessment method on digital platforms is comparatively quick, easy and transparent. Teachers can assess the development of their scholars and accordingly make changes to the teaching plan. Since physical supervision isn't possible on this online platform, these assessments help students acquire a sense of accountability as well.
5. Parent-teacher communication:
While the conventional education system has few designated days for parent-teacher communication, the digital education system allows more regular meetings from the comfort of their homes. Teachers can update the parents regarding the development of their wards, while the parents can communicate with the teachers to give their feedback. Further, parents can help the teachers know their ward's problem areas, & the teacher can try to implement the best-suited solutions.